I love the way the English say they are having a "mini break" Trouble is life is so nice here it's hard to leave to take a break. Anyway, earlier this week Peggy of
Kiwi Klippings
and I popped over to Napier for a cou
ple of days. Napier is known as the Art Deco capital of the world. Lots of beautiful buildings to view.
We stayed at the Masonic Hotel which has been restored in Art Deco style.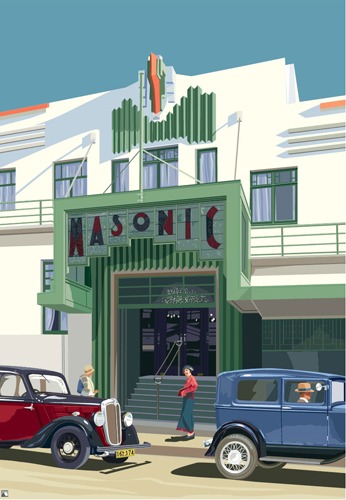 We loved the KISS control panel in the lift.
Our room had a door opening out onto the balcony. Perfect spot to sip a glass of wine before dinner and look out at the Colonnade and the sea beyond
Of course we had to stroll along the front to visit Pania.
Lots more to share but I think I better write another post!
Thanks for popping by